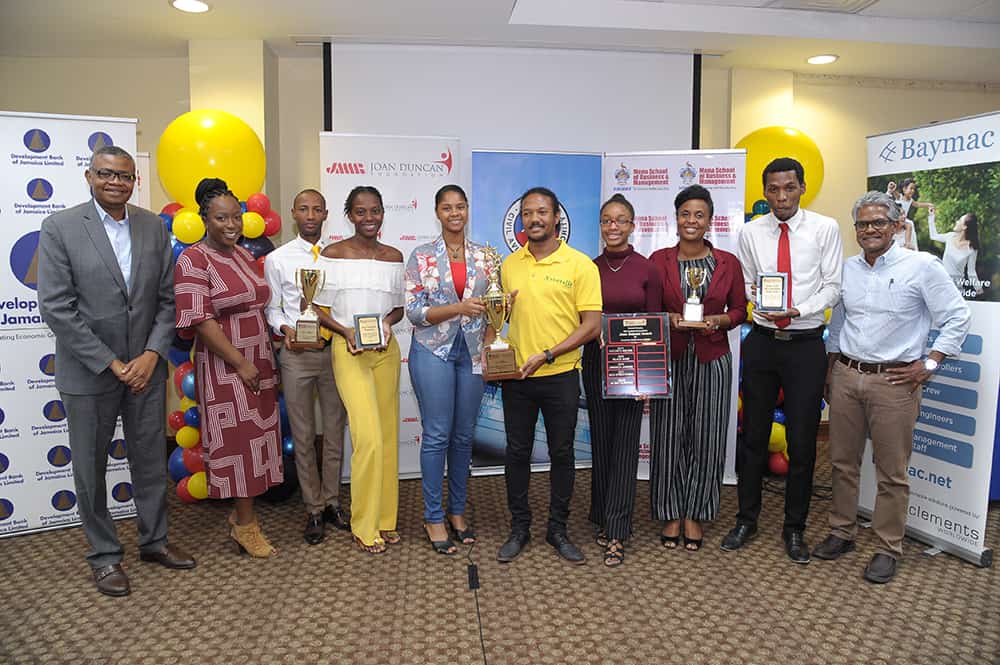 For several years the VHFF has partnered with the Mona School of Business and Management at the University of the West Indies, to sponsor the Venture Program for young entrepreneurs. The program has become a platform for some of Jamaica's rising stars in fields such as agriculture, beauty, technology, and much more.
Each August, teams of students are selected from a pool of applicants, who go through the thorough and rigorous process of developing and presenting a business plan. Each team is paired with an advisor and a coach. Together they collect data, perform market testing, and conduct initial testing of their products or ideas. As the program continues that files thins, and each January, finalists are select to present before a panel of established entrepreneurs and University staff.
Once a winner has been selected, the VHFF has the honor of treating the team to a trip to the United States, where they are able to see the potential of an entrepreneurial business first hand. For many of these young people, it is their first time leaving the island of Jamaica. Once in the US, students visit Caribbean Food Delights and Royal Caribbean Bakery (both founded by Vincent and Jeanette HoSang). Here they see what it takes to grow a business, and learn skills such as how to establish lasting business relationships, understand and interpreting changes in the market, building a sustainable business, and much more.
We at the VHFF take great pride in being part of these young people's journey. We believe in giving back to the community, and sharing our knowledge. By partnering with the Mona School of Business and Management, the VHFF is able to contribute to legacies that will live on for generations.