Thank You for Your Contribution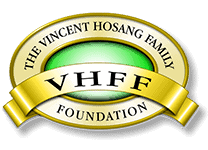 There are many ways to get involved than by simply donating money. We gladly welcome volunteers to help out with any of our VHFF events like the Penn Relays at the end of April or fundraisers.
We are very grateful for our many sponsors and for everyone who has been able to donate to the Vincent HoSang Family Foundation. Please see below to a few of the sponsors we got to meet in person.